Workforce Management
Total Interact provides you with a sophisticated multi-dimensional mechanism for managing many contact channels, media, skills and agents. It allows you to allocate the

This ensures that your customers get the best service with improved operational efficiency in your Contact Centre. Total Interact can keep track and make use of each employees knowledge and talent in order up-hold a good working environment and productivity.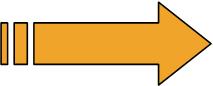 For instance, a new employee doesn't necessarily have to handle complicated work in the beginning. Your most important customers can be directed to your best agents who are most familiar with these customers' requirements. Total Interact makes sure that they get connected to an agent who is specially trained for their needs, automatically!
Workforce Management is beneficial for a number of reasons:
better work–life balance – employees' preferences can be taken into account in staff planning
lower attrition rate – employees who are assigned to tasks that match their skills and qualifications are less stressed and more motivated
greater fairness – popular and less popular working times and tasks can be more evenly distributed.